Heeft jouw leiband of halsband nood aan een wasbeurt? Hier vind je de instructies in vier stappen terug voor de leiband en halsband!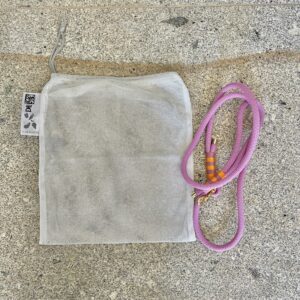 Stap 1
Wat heb je nodig? Een wasnetje een de vuile leiband. Bij deze eerste stap gebruiken wij de herbruikbare zakjes van Colruyt!
Stap 2
Steek de leiband in het wasnetje en leg er een knoop in zodat deze niet los komt tijdens de wasbeurt.
Stap 3
De leiband mag samen met de gekleurde was op 30° gewassen worden. LET OP: Zorg dat het machine goed gevuld is zodat de hardware van de leiband goed opgevangen kan worden.
Stap 4
De leiband mag NIET in de droogkast. Laat deze drogen op een handdoek of aan de wasdraad.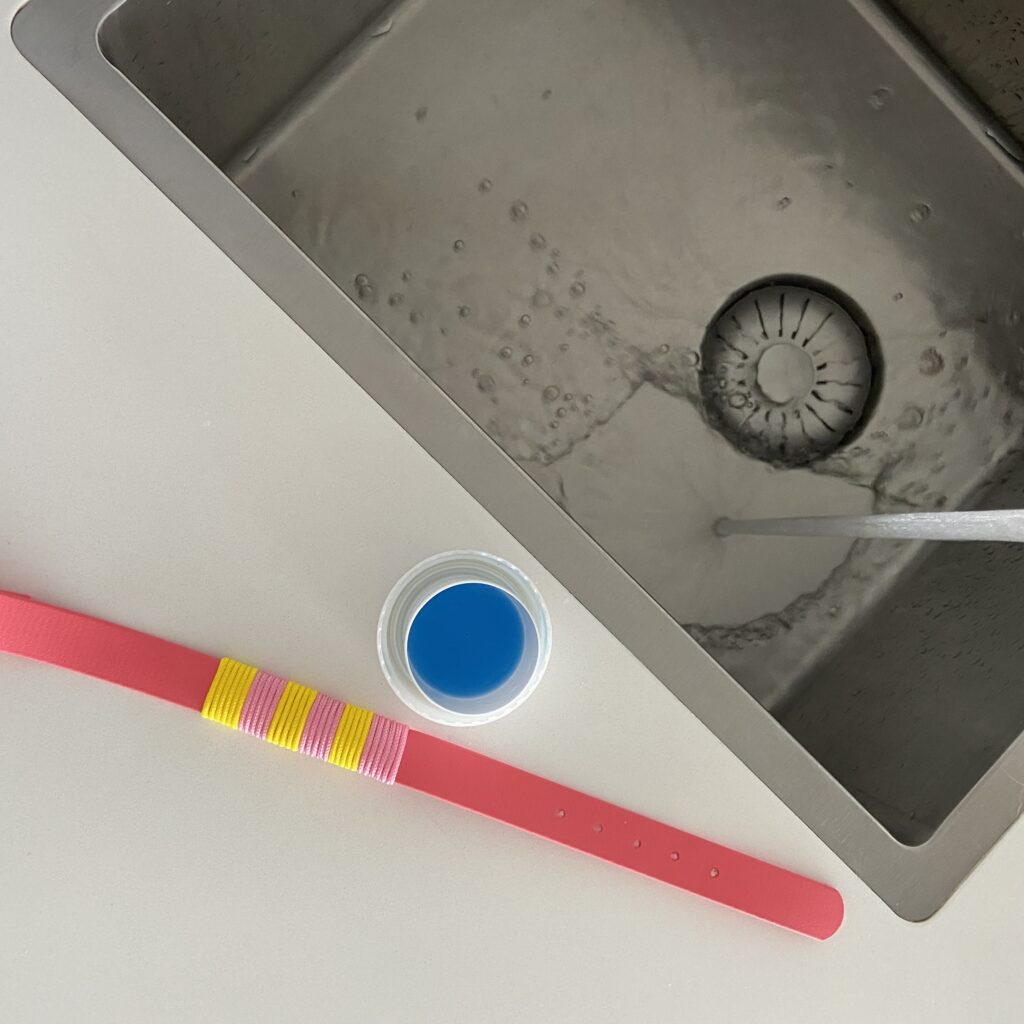 Stap 1
Wat heb je nodig? Warm water, sopje en de vuile halsband.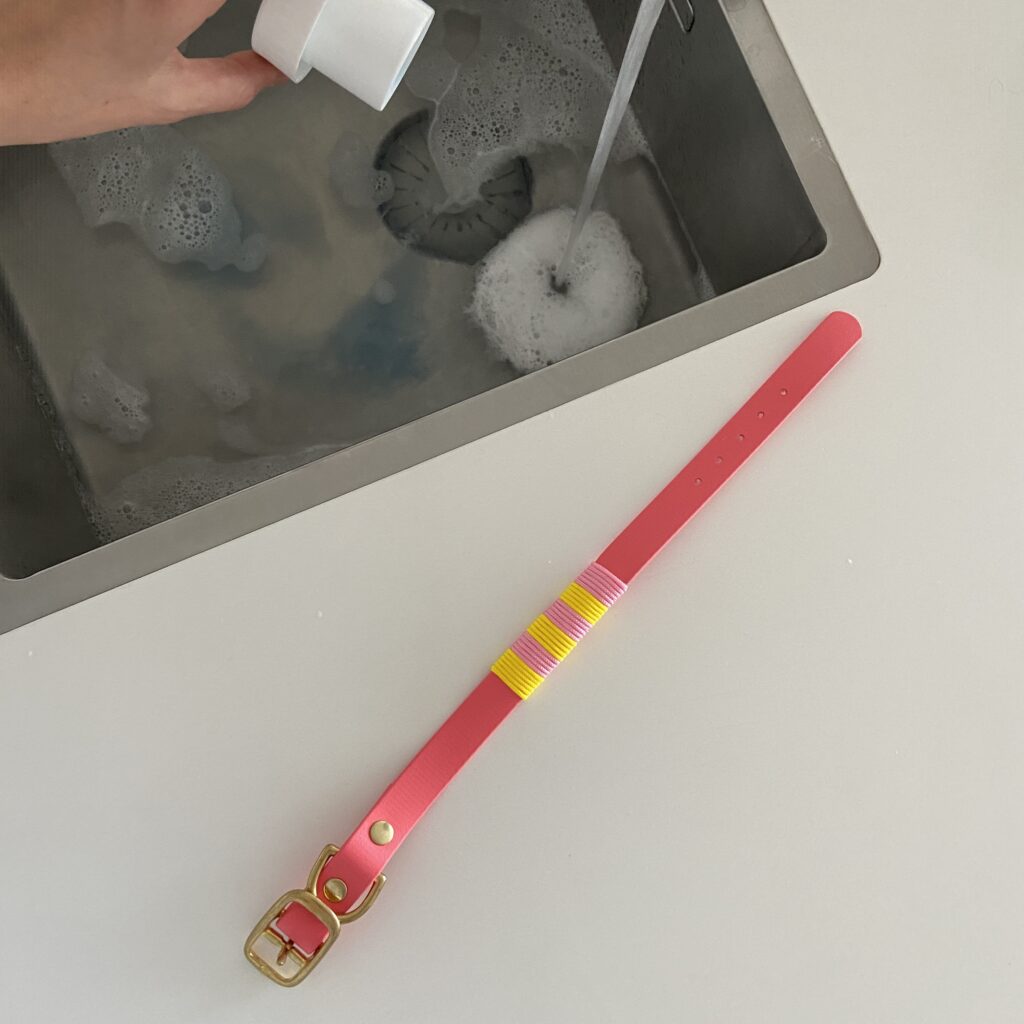 Stap 2
Vul de spoelbak of emmer met warm water en voeg er een flinke scheut wasproduct aan toe.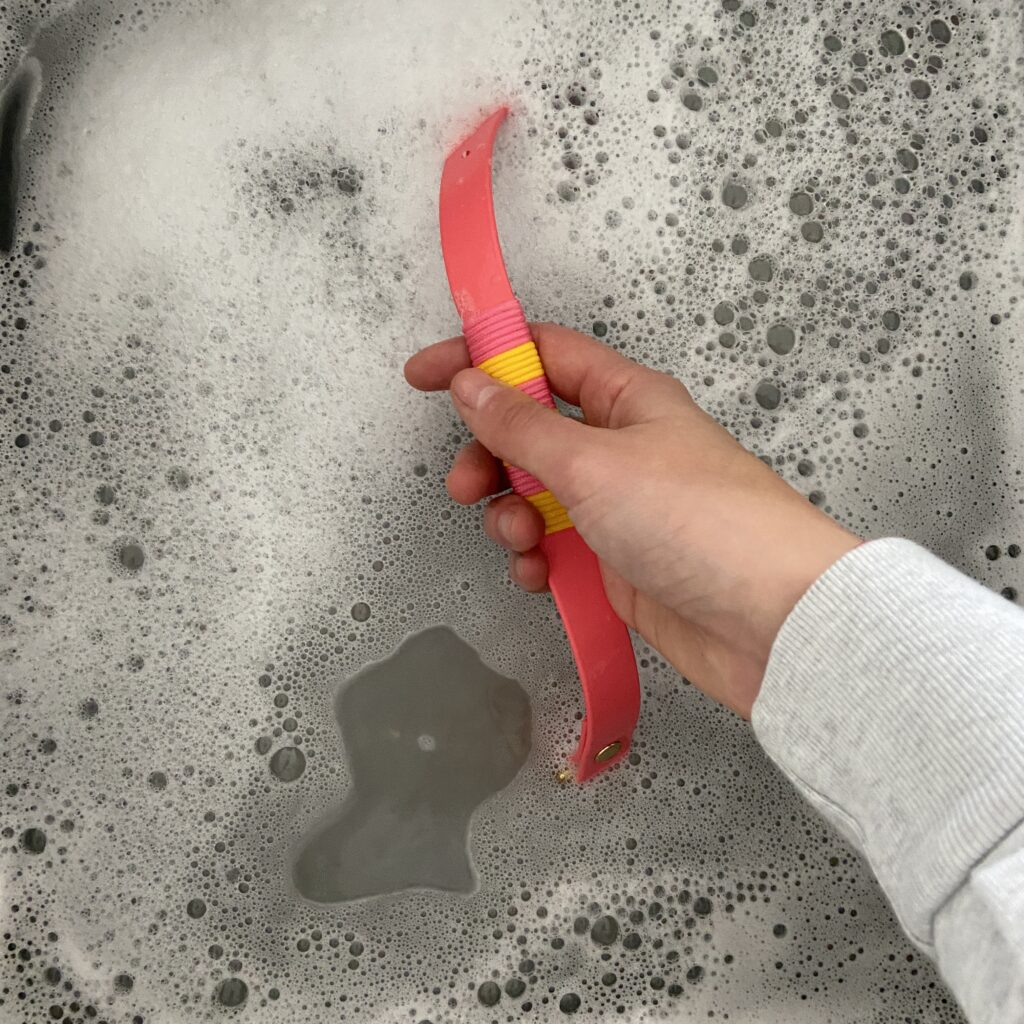 Stap 3
Laat de halsband even in het warme water liggen en wrijf vervolgens zachtjes over het materiaal totdat het proper is. 
Stap 4
Spoel de halsband af met lauw water en laat het drogen op een handdoek.
Disclaimer: Deze wasinstructies zijn er om de halsbanden en leibanden te onderhouden. Na langdurig gebruik en door de leiband en halsband meermaals te wassen kan er degradatie (zoals: verkleuring, materiaalvermoeiing,…) van het materiaal ontstaan. Ben je toe aan een nieuwe halsband of leiband? Neem dan zeker eens een kijkje op onze webshop of creëer er zelf een!